Revolt is a tech-enabled real estate investor.
We pioneered the "TERE" model in Europe to provide investors with access to both the technology disruption (Opco) and the category creation of new alternative real estate asset classes (Propco).
We believe technology is changing how we interact with real estate in fundamentally different ways – changing how people identify, evaluate and interact between digital spaces and physical buildings.
At Revolt, we are passionate about partnering with entrepreneurs inspiring this change.
Strategy
Leverage deep experience in both technology and real estate to support entrepreneurs to achieve sustainable growth projections.
Infrastructure
Provide immediate direct access to the real estate value chain from acquisitions to asset management with a supportive global network.
Capital
Structure investment terms bespoke to capital requirements and in harmony between both the technology IP and the real estate strategy.
We invest in asset backed technology companies that are creating and innovating into new alternative real estate categories.
Our investment platforms share three core value propositions.
Structured Equity
Asset backed technology companies are underserved by both venture capital funds and traditional real estate institutions due to their unique capital requirements and hybrid model. Revolt fulfils this capital requirement with combined "Propco Opco" structured equity.
Technology Leaders
Technology will continue to create new real estate use cases – "demand" and improve efficiency of existing operations – "supply". Revolt partners with market leading technology companies with strong founding teams to accelerate both innovation and growth.
Macro Opportunity
The onset of technology has increased the ability to scale rapidly at low marginal cost. Revolt has identified this trend to apply to new alternatives real estate categories with focus on addressable markets of over €1 billion and companies with a proven playbook to scale.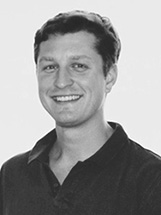 Ted Orf
Co-Founder & Partner
Ted Orf is Co-Founder and Partner at Revolt, drawing on his experience building pan-European real estate platforms and investing in technology companies across the US, the UK and Europe.
During his technology investing career, he has invested in over twenty high growth technology companies, with a total market capitalisation of over €5bn. Of these, he holds three board positions.
Ted was part of the founding team of VIA Outlets, a joint venture between MARK and Value Retail, which he helped to scale prior to an exit to APG for €1.5bn. He was also an early employee at e-shelter, which grew to become one of the largest European data centre platforms, ultimately exiting to the Japanese conglomerate NTT for €1.1bn. At Value Retail, he was one of the earliest employees launching Value Retail China, leading project teams to stabilise the business across China. Prior to this, he served as an advisor to Lone Star Funds, underwriting and executing transactions of over €4bn.
He holds an MBA from Stanford University and a Bachelor's degree from Brown University.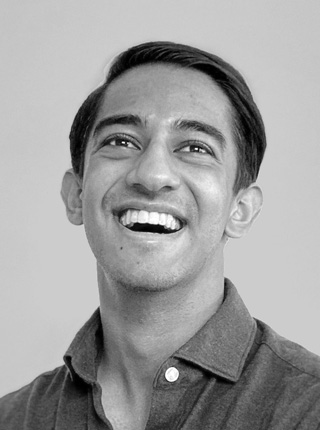 Raees Chowdhury
Partner
Raees Chowdhury is a Partner at Revolt with a focus on "technology" operating companies drawing on his experiences as a repeat startup founder and advisor to private equity transactions and technology innovation.
Raees is part of the Founding Team at Revolt since its formalisation in 2018 during which he has invested and supported founders of high-growth real estate technology startups. His transaction experience and board roles include alongside top tier funds such as Index Ventures and Northzone. Raees was recognised by Forbes "30 Under 30" in 2021 for his contributions to European real estate technology.
Prior to Revolt, Raees founded a fashion retail manufacturing company in 2011 connecting SME ecommerce designers in Europe to manufacturers in Asia. He later co-founded and acted as CEO of DiagKnows from 2016, a medical technology startup providing telehealth services in developing countries funded by private investors including McKinsey & Company.
Raees started his career at the Boston Consulting Group in London and Bain & Company in the Netherlands where he specialised in technology strategic advisory to private equity transactions and companies seeking to disrupt traditional industries through Insurtech, Medtech, E-commerce and Clean Tech.
He holds a Master's degree in Economics from the University of Oxford and is recognised as a published economist in microeconomics and game theory in the AEJ.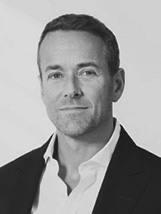 Marcus Meijer
Co Founder & CEO, MARK
Marcus Meijer is Co-Founder of Revolt and has been an active investor in the European real estate technology ("proptech") landscape since 2012. He has extensive global real estate investment and platform building experience.
Marcus is the Founder and Chief Executive Officer of MARK, a global private equity manager with offices worldwide including in London, New York, Frankfurt, Paris, Amsterdam, Oslo, Luxembourg and Madrid. He is the Chairman of the firm's Executive Committee and chairs the Investment Committees of all investment vehicles managed by MARK.
He founded the business in 2006 and led the establishment of its first institutional investment vehicle. Since then, he has managed the growth of the MARK business to its current AUM of over €9 billion and its diversification into the logistics and life science sectors. The firm currently controls, among others, Crossbay, a dedicated Pan-European logistics platform, Doma, a Pan-European multi-family platform, Assembly and Dunman, its French and German urban regeneration platforms.
Before founding MARK in 2006, Marcus served as CFO of MARK's predecessor, MAB Group, where he was responsible for the strategic restructuring of the business, culminating in the sale to a global financial institution in 2004.
Marcus began his career in 1995 at Hines in Chicago and London, before joining Goldman Sachs' Principal Investment Team in 1997. At Goldman Sachs Marcus was involved in transactions in France, Germany, Spain and Italy.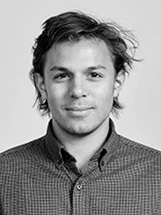 Gabe Flateman
Co-Founder, Casper & Tomorrow Health
Technology Advisor
Gabe Flateman acts as a technology advisor for Revolt and its portfolio companies for which he brings strong technical, operating and scaling experiences across public and private companies.
Gabe began his career at Casper, which he scaled as a co-founder, to over 200 employees and to over $500m in revenue. The company went public in 2019, following expansion to over ten additional markets. During this time, he was responsible for the entire technical team and architecture of the company.
Gabe subsequently founded Tomorrow Health, which has raised over $50m in venture capital from best-in-class investors, including Andresen Horowitz, Rainfall Ventures and Obvious Ventures.
Gabe graduated from Brown University in 2012 with a Bachelors of Arts.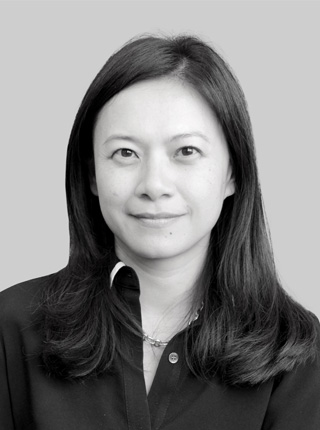 Lily Lin
ESG, MARK
ESG Advisor
Lily Lin is a Managing Director at MARK, responsible for acquisitions and asset management across the UK and Ireland and spearheading firmwide ESG efforts. Prior to joining Lily worked at China Vanke, one of the largest listed real estate companies globally, where she established the UK platform as its first country head. Previously, she was a Director at UBS in London investing across various UK and Pan European real estate funds, and at Ascendas, Singapore's first and largest industrial REIT, in Shanghai.
Lily holds a B.S. in Business Administration and a B.A. in French from the University of Southern California, and an MBA from INSEAD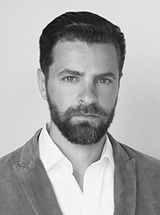 Matthew Ammirati
CMO, MARK
Brand Advisor
Matthew Ammirati acts as Brand Advisor for Revolt and its portfolio companies for whom he brings a wide breadth of brand creation, operating and investment experiences across both public and private companies.
Matthew oversees all external touchpoints as Managing Director and Chief Marketing Officer at MARK where he is responsible for the performance of its real estate portfolio ranging from branding and marketing initiatives to PR, digital and social media.
Matthew began his career in advertising in 1997 at his family's namesake, Ammirati Puris Lintas, where he led creative campaigns for prolific names such as Air France, Four Seasons Hotels, Burger King, GMC, and Lego.
In 2014, Ammirati was acquired by Resource, one of the largest independent digital agencies in the U.S. and a portfolio company of WestView Capital Partners. Matthew's role at Resource Ammirati evolved to Creative Chairman, and under his leadership the agency grew to more than 400 employees nationally with 5 offices across the United States.
Matthew then served as Chief Advisor to the CEO of eCommerce at the publicly listed company, Newell Brands – the worldwide kingpin whose portfolio includes Rubbermaid, Sharpie, Elmer's, Papermate, Oster, and dozens of others during the period from 2017 to 2018.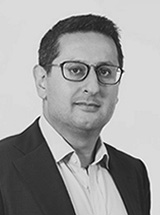 Sanjiv Raykundalia
CFO, MARK
Finance Advisor
Sanjiv Raykundalia provides oversight on finance, tax and structuring as Strategic Advisor for Revolt. He has 32 years of varied experience in industry and the financial services sector and is a Fellow of the Institute of Chartered Accountants in England and Wales.
He is currently a Managing Partner and Chief Financial Officer at MARK where he is a member of the group's Executive Committee and Investment Committees. He joined in 2007, prior to the launch of its first institutional fund, and since then he has been instrumental in growing MARK into a vertically integrated investment business which currently manages more than €9 billion of assets.
Integral to his role at MARK is the management of investor relationships from the point of view of financial and performance reporting, as well as corporate governance and fiduciary matters. He advises on financial and structuring matters in relation to new acquisitions, joint ventures and fund creation, and financing across Europe and the U.S.
Prior to joining MARK, Sanjiv was Director of Finance, Europe at JER Partners for six years, where was one of the founding members of the European team.
Sanjiv started his career in financial services with Deloitte. During his time at Deloitte, he advised a number of publicly listed clients from an auditing and corporate finance perspective.
Contact Revolt
For media and investor
inquiries, please fill out
the form or contact us at
info@revolt.com